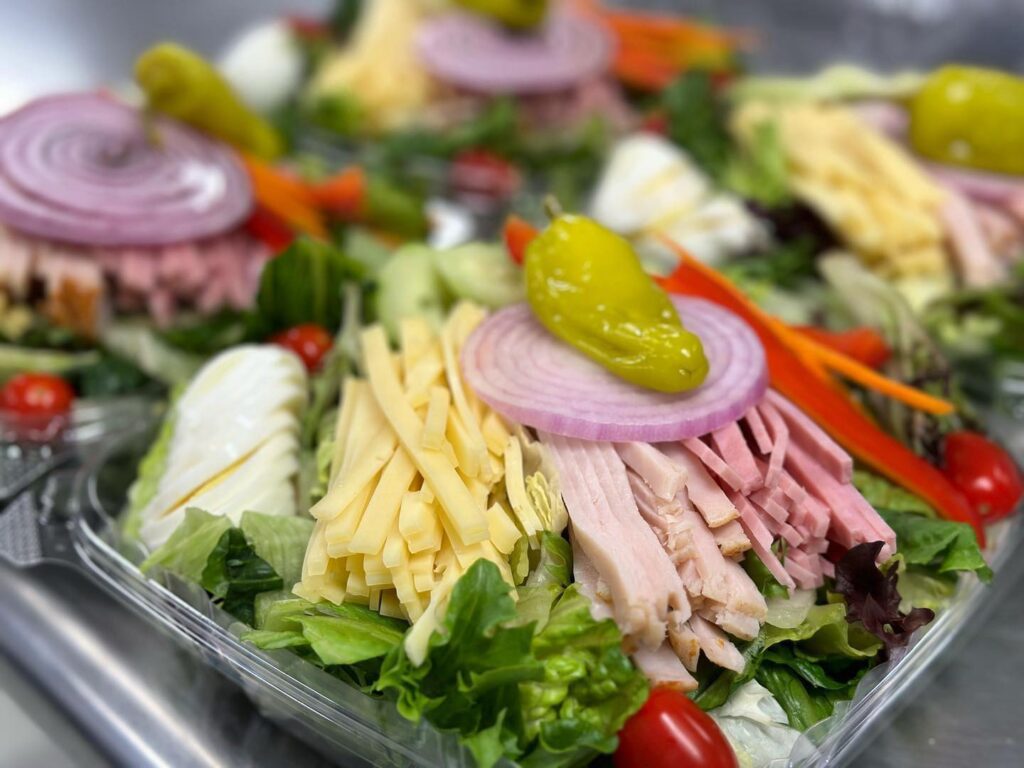 Originally established in Lawrence, Massachusetts in 1971, Borrelli's Italian Deli has always offered its customers fine Italian products. The Tomacchio Family has continued with the Borrelli's traditions while also adding to the authentic Italian foods. Always famous for its sausage and cold cuts, Borrelli's is now the finest Italian catering service around.
Authentic
Borrelli's Italian Deli prides itself on offering authentic and fresh Italian food. We source our ingredients from reputable suppliers to ensure quality and freshness. Our menu features a variety of classic Italian dishes, sandwiches, salads and more all made with traditional recipes and methods.
Community
Borrelli's Italian Deli is a beloved and well-known staple in the Merrimack Valley. We have been serving authentic and delicious Italian food for many decades and have an extremely loyal customer base. Our deli is known for the friendly staff, warm atmosphere and quality food. Borrelli's is an important part of the community, as it brings people together over great food and provides a taste of Italy close to home.
Italian Deli
At Borrelli's Italian Deli, we take pride in offering quality deli meats from some of the most well-known brands, including Boar's Head. We are committed to providing our customers with fresh and delicious meats and cheeses, and we even offer custom sandwich orders. Our deli is a go-to for anyone looking to satisfy their cravings for authentic, high quality Italian meats and cheeses,
---
Borrelli's Italian Deli
322 Merrimack St
Methuen, MA 01844
(978) 687-2306
Our Hours
Sunday – Monday: Closed
Tuesday – Friday: 9:00 AM – 7:00 PM
Saturday : 8:00 AM – 6:00 PM